5 Tips To Get EVERYONE On Your Wedding Dancefloor!
Is one of your goals for your dream wedding  to have everyone on your wedding dancefloor at the end of  the night having an amazing time?
Of course it is!
Here are my top 5 tips to make that happen…
1. Start the party music with a

full

dancefloor
It is very difficult to start a party cold with an empty dancefloor.  The good news is we can fill the dancefloor before we start the party music – this is how we do it (Montell Jordan reference intended).
Approximately half-way through the first dance your Musician/DJ will invite the bridal party to join you on the dancefloor.  Shortly after, the rest of your guests are invited onto the dancefloor  (which is now half full) and by the end of the song, we have a full dancefloor.   BAM! we go straight into the party music with a full dancefloor and the party has started seamlessly.
2. Hits, Hits and MORE HITS
Everyone knows that you have the best taste in music right? haha. However, it is extremely unlikely that all of your wedding guests will have the exact same awesome taste in music as you.  The one thing they all have in common is that they want to celebrate with you.  The best way to get everyone on the dancefloor celebrating together is to play songs that everyone knows.  It really is that simple.
Don't worry there are plenty of opportunities to play songs you love that may not be huge hits (The Bridal Party Entrance, Cutting Of The Cake, First Dance, Bouquet, Farewell etc.) and you can definitely have your Musicians or DJ play your absolute favourites (even if they are not all crowd-pleasers). Just keep in mind that the more you include everyone, the more everyone will get involved.
Watch the video (above) to see what we create on the dancefloor at weddings.
Song: "Can't Hold Us" by Macklemore
3. Make sure

YOU

get on the dancefloor
Did I mention that all of your guests want to celebrate with you? The more you are on the dancefloor, the more your guests will be too!
  4. Party 

after

dessert
It is very tempting to think "we need to start the dancing as early as we can."  The truth is, starting the party successfully, and keeping it going, is all about timing.  Every wedding is unique but as a general guide receptions are 5 hours in length – allowing 3 hours for meals and speeches, and 2 hours for dancing.  This works really well because after a big meal and a few drinks (they don't call it 'dancing juice' for nothing!) people are ready to party.
When possible, I always recommend to couples to let their guests eat dessert before we start the party.  Often when dessert is brought out after the dancing has started (most times this is only about 10 mins after the first dance) guests either sit down to eat dessert (this is what usually happens and the dancefloor empties instantly) or they ignore the dessert altogether (and you've just wasted $$$ on a course that no-one has touched).  Either way, it is not great.  Why not give your guests a big sugar-hit before they hit the dancefloor instead?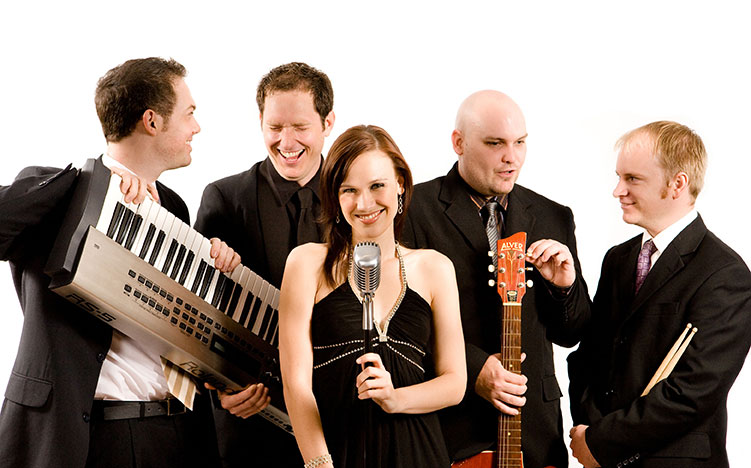 5. Hire a wedding entertainment professional
"Remember that time we had the best night ever because I made a Spotify playlist on my phone?" said no-one. Ever.
Wedding entertainment specialists will:
  – be super-talented and add a 'WOW factor' to your wedding,
– have many years of wedding performance experience and make your wedding planning experience easier,
– assist you with song selections for special moments at your ceremony and reception,
– play your song requests (and will not play inappropriate requests),
– provide amazing sounding professional equipment (and bring back-up equipment),
– supply lighting equipment for the dancefloor (and a microphone for speeches if required),
– interact with your guests, read the crowd  and keep your dancefloor full,
– be impeccably dressed, friendly and professional,
– have wedding industry awards and great reviews online,
– come highly recommended by other wedding suppliers.
Hire an amazing wedding entertainment professional, and I promise you, it will be one of the highlights of your wedding.
Your content goes here. Edit or remove this text inline or in the module Content settings. You can also style every aspect of this content in the module Design settings and even apply custom CSS to this text in the module Advanced settings.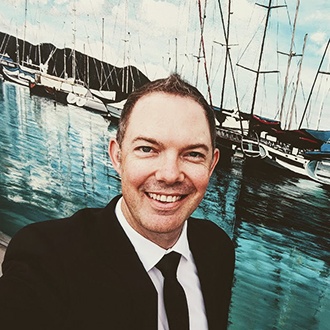 Post by Graham Hobson
Wedding Entertainment Professional
Graham is a professional singer, musician and DJ who has performed at over 1,500 weddings throughout Australia.
He is also the recipient of over 10 ABIA Awards including:
#1 Entertainment Agent and #2 Wedding Band In Australia
#1 Entertainment Agent and #1 Wedding Band in Qld
ABIA Hall Of Fame Inductee (2016)
Tell Us About Your Upcoming Wedding
Call Graham now on ph. 0404 878 578 or click the button below to enquire online about availability & pricing.